Personalized Smiles
Are Our Specialty
Treating Everyone Like Family
LOCATIONS
501 S. Cherry St.
Suite 230
Glendale, CO 80246
Ph: 303-355-6340
6979 S. Holly Circle
Suite 185
Centennial, CO 80112
Ph: 303-355-6340
HOURS
Monday  7:00 am–5:00 pm
Tuesday 7:00 am-5:00 pm
Wednesday. 7:00 am-5:00 pm
Thursday 7:00 am-5:00 pm
Friday 7:00 am-5:00 pm
RICHARD A. MURDOCH, DDS –
DENTIST IN DENVER, COLORADO
Personalized Dental Care
Welcome To Our Office!
I've been practicing dentistry in the Denver metro area for the past 39 years.  I offer the highest quality dental care in a safe and comfortable environment. My entire staff is committed to gentle dental care and we make it a priority to get to know all of our patients on an individual basis. You will never be rushed through an appointment. We give all our patients adequate time for questions and extra attention to address your needs!  I firmly believe that you should have complete trust and confidence in your dental team – we are all here for YOU!
My practice has a strong emphasis on preventive and restorative dentistry. I was one of the first dentists in the Denver area to practice Laser Dentistry and have continued for 18 years. Laser dentistry is far more gentle to the tooth structure which minimizes inflammation, trauma and speeds healing time.  If you have apprehension in the dental chair, we also offer nitrous oxide, which can help to reduce dental anxiety.  Another important area of emphasis is ensuring that all parts of the masticatory system (teeth, muscles, joins and soft tissue) function together properly.  This includes effectively eliminating many chronic cases of TMJ pain.
It is my philosophy to take a holistic approach to your dental care, which includes your physical, mental and spiritual health.  Many chronic conditions that affect overall health not only impact the body, but also the condition of your teeth and gums.  What we put into our bodies can have a significant influence on your overall health.
We offer early morning appointments as well as same day emergency care at our two conveniently located offices in the Glendale and Centennial neighborhoods. I promise you will receive the best dental care with my personal attention at every visit.
I look forward to meeting you,
Richard A. Murdoch, DDS, PC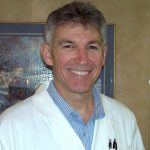 ---
We have two offices, one located in Centennial, and one located in Denver offering comprehensive dental treatment for patients of all ages, including:
No Insurance? No problem - Join Our Freedom Plan!
Get the treatment you need at prices you can afford.
Our goal is to help make your dental visits more affordable so you can get the quality dental care you deserve at a significant discount. Our Freedom Plan provides reduced fees on all of our services for families and individuals without insurance. Learn more here.
Please note:
Our Denver office, at 501 S. Cherry St in Glendale, is also close to: Lowry, Stapleton, Cherry Creek, Congress Park, Park Hill, and Hilltop.
Our Centennial office, at 6979 South Holly Circle in Homestead, is also near: Greenwood Village, Cherry Hills, Littleton, Englewood, Highlands Ranch, and Lone Tree.