LOCATIONS
501 S. Cherry St.
Suite 230
Glendale, CO 80246
Ph: 303-355-6340
6979 S. Holly Circle
Suite 185
Centennial, CO 80112
Ph: 303-355-6340
HOURS
Monday  7:00 am–5:00 pm
Tuesday 7:00 am-5:00 pm
Wednesday. 7:00 am-5:00 pm
Thursday 7:00 am-5:00 pm
Friday 7:00 am-5:00 pm
MEET OUR TEAM ~
RICHARD A. MURDOCH, DDS
---
Richard A. Murdoch, DDS
Dr. Richard Murdoch was born and raised in Albuquerque, New Mexico. He attended the University of New Mexico for his undergraduate studies in biology and chemistry and Creighton University where he received his Doctorate of Dental Surgery in 1982. He has been practicing family dentistry in the Denver area for the past 37 years.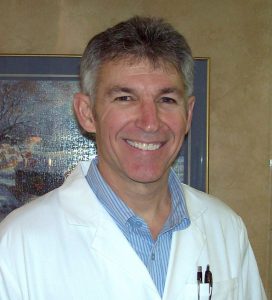 He and his wife Jan, have four adult sons and two grandsons.
Dr. Murdoch thoroughly enjoys the Colorado Rocky Mountains and spends much of his spare time playing hockey, basketball, skiing, camping and running with Kai. He has recently taken up a new hobby of brewing beer and now grows his own hops!
Dr. Murdoch is dedicated to utilizing the newest advancements in dental and cosmetic dentistry and keeps up to date with the latest in technologies by attending classes throughout the year. He has the honor of being recognized as a 5280 Top Dentist from 2013-2019.
Dr. Murdoch is a member of the American Dental Association (ADA), American College of Dentistry, Colorado Dental Association (CDA), where he serves on the Ethics committee, Metropolitan Denver Dental Society (MDDS), the prestigious Seattle Study Club, and the American Equilibration Society. He is also a board member for the Colorado Dental Association Foundation.
Dr. Murdoch is involved with many charities including Kids In Need Of Dentistry (KIND), Colorado Mission of Mercy (COMOM), and the Dental Lifeline Network, all of which provide dental care to those in need.
Jan - Dental Assistant

Jan has been Dr. Murdoch's dental assistant and "right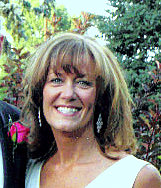 hand" for over 19 years.  She has an extraordinary ability to calm any patient's fears and is constantly going the extra mile for them.  Jan has a genuine concern and compassion for all our patients, but her real passion is working with the elderly.  She was a past recipient of the distinguished Alzheimer's Volunteer of the Year award and continues to be an advocate for those affected with Alzheimer's.  Jan loves spending time with her family that includes four adult sons and a 13 year-old Siberian husky named Kai.  In her spare time, she loves camping in Steamboat with family and friends, cooking, yoga, skiing, shopping farmer's markets and vintage antique shops.
Judy Ann - Front Office Manager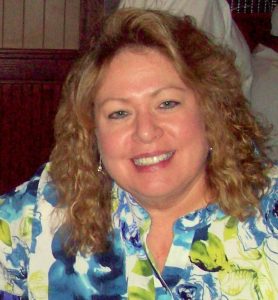 Judy Ann manages the practice's day to day operations ensuring our office keeps running smoothly.  Customer service has always been a part of Judy Ann's  professional life.  She came to us from the corporate world where she held a number of management positions, most with a primary emphasis on customer service.  She joined our practice and has been with us for twelve years.  In her spare time, she enjoys genealogy, gardening, reading, and spending time with her two puppy mill rescue Bishons, Heidi and Nikki.
Judy - Insurance and Financial Coordinator
Judy is our insurance and financial coordinator.  She can answer your questions regarding insurance and will help provide you with accurate and detailed treatment plan estimates.  Judy is an invaluable asset to our team with her knowledge of dental procedures, insurance and superb communication skills. She has worked for Dr. Murdoch for many years as his dental assistant and also his office manager.  Judy is a real animal lover and enjoys spending time with all her pets.  In her spare time, she gives countless hours to helping those in need.