LOCATIONS
501 S. Cherry St.
Suite 230
Glendale, CO 80246
Ph: 303-355-6340
6979 S. Holly Circle
Suite 185
Centennial, CO 80112
Ph: 303-355-6340
HOURS
Monday  7:00 am–5:00 pm
Tuesday 7:00 am-5:00 pm
Wednesday. 7:00 am-5:00 pm
Thursday 7:00 am-5:00 pm
Friday 7:00 am-5:00 pm
Full Mouth Reconstruction
As the name implies, full mouth reconstruction refers to rebuilding and/or replacing all of the teeth in a patient's mouth. Full mouth reconstructions combine cosmetic dentistry and restorative dentistry to improve the health, function, and beauty of the mouth.
Do You Need a Full Mouth Reconstruction?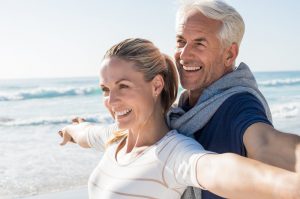 Full mouth reconstruction is appropriate for patients who have extensive dental problems throughout their mouth. The need for full mouth reconstruction may result from:
Multiple missing teeth
Cracked or broken teeth
Periodontal disease
Teeth that have been lost due to decay or trauma.
Teeth that have been injured or fractured.
Teeth that have become severely worn as a result of long-term acid erosion (foods, beverages, acid reflux) or tooth grinding.
Ongoing complaints of jaw, muscle and headache pain requiring adjustments to the bite (occlusion).
There is also a group of patients who were born with conditions such as Ectodermal Dysplasia, Ameliogenesis, or Dentinogenisis Imperfecta that will need extensive restoration of their teeth. These patients may be candidates for a full mouth reconstruction.
The goal of Full Mouth Reconstruction is to give the patient restored function with cosmetic benefits for good oral health and a healthy smile.
Treatment Options for a Full Reconstruction
The treatments for Full Mouth Reconstruction can include onlays, crowns, bridges, veneers dental implants and /or dentures that will provide a "smile makeover" and improved chewing function for the patient. At the office of Richard A. Murdoch, DDS, we are happy to show you the possibilities to improve your oral function and enhance your beautiful smile! Give us a call today at 303-355-6340 for a consultation.