LOCATIONS
501 S. Cherry St.
Suite 230
Glendale, CO 80246
Ph: 303-355-6340
6979 S. Holly Circle
Suite 185
Centennial, CO 80112
Ph: 303-355-6340
HOURS
Monday  7:00 am–5:00 pm
Tuesday 7:00 am-5:00 pm
Wednesday. 7:00 am-5:00 pm
Thursday 7:00 am-5:00 pm
Friday 7:00 am-5:00 pm
Dentures and Partial Dentures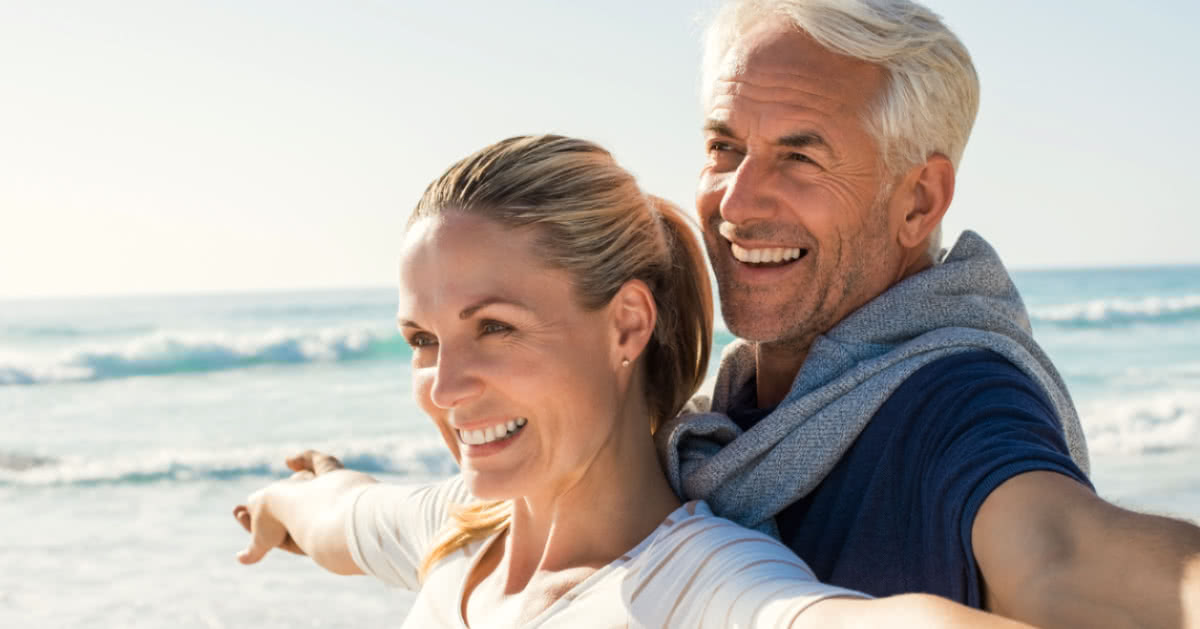 Implant Supported Denture/Partial
When a person has some or all teeth missing, an excellent choice would be an implant supported denture or partial (also referred to as prosthetics).  These two types of prosthetics are supported by dental implants  that attach to the jaw.  A screw is surgically implanted into the jawbone and as the gum and bone heal, the screw becomes integrated into the jaw.  Once completely healed, the prosthetic is designed to fit over the implant.  The prosthetic can be fixed or removable.
This type of replacement called an overdenture,  provides people with a peace of mind by preventing dentures from slipping while talking or eating without the use of adhesives.  Implant dentures allow you to chew your food better and speak more clearly.  The natural occurrence of bone resorption with tooth loss is dramatically reduced.  The preservation of bone helps control facial contour changes that lead to premature wrinkles and aging.  Implants are a good alternative or additive that can be used instead of, or in conjunction with "immediate dentures".  Immediate dentures are those that can be delivered in a day.
Full Denture (Traditional)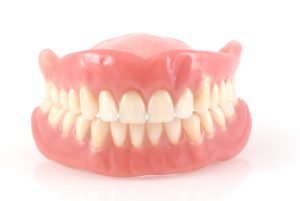 When you lose some or all of your teeth, a denture can be used to help restore a natural appearance and function for eating and talking.  Dentures can have a metal or plastic (acrylic) framework, usually, an upper denture is plastic.  A full denture is the normal treatment for a patient without any teeth.  Sometimes patients have difficulty adapting to them as they are held in place by relatively weak forces when compared to real teeth.  When you lose teeth, the bone that supported them resorbs over time.  This leads to problems later as dentures and partials may start to feel lose.  Your face may start to appear sunken and eating may become more difficult.  Relining the denture will eliminate the discomfort.
Removable Partial Denture (RPD-Traditional)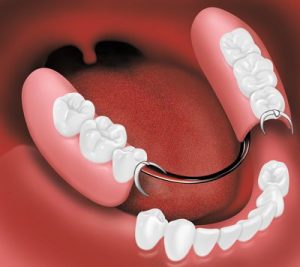 A removable partial denture may be the treatment recommended to replace missing teeth.  The framework can be acrylic or metal.  Acrylic framework is less costly and has more adaptability to accommodate future changes such as extra teeth being added later.  However; a metal framework is more comfortable,  provides a better fit and is more sturdy.  They are not permanently attached and allow the wearer to remove them for cleaning and maintenance.
Caring for your denture/partial
It is important that you take good care of your partial/denture for it to last.  You also need to take care of your remaining teeth so the partial can maintain its support.  The following steps will help you keep your partial for a long time.
Take your denture/partial out when you sleep and place it in water overnight.  This allows your gums and teeth to rest from the pressure of the partial.  Placing it in water keeps it from drying out and changing shape.
Remove your denture/partial to clean it using a denture brush and toothpaste.  Remember to brush and floss your teeth with the partial out of your mouth.
Occasionally soak your denture/partial in a commercial product.  Soaking in diluted bleach once a month will help reduce fungal growth.
Rinse your mouth with mouthwash without your denture in to help keep your mouth clean.  This will cut down on the amount of fungus and bacteria, which can lead to infection.
Make an appointment as soon as you develop any sores, or if there is a change in the way they feel.
Keep current on your routine cleaning so we can check your denture/partial and the supporting teeth for problems.
Make an appointment as soon as you notice any looseness, soreness or slipping.
Regardless of your decision, follow up care is imperative because bone and gum tissues are constantly changing.  Improperly fitting dentures or partial accelerate those changes.