LOCATIONS
501 S. Cherry St.
Suite 230
Glendale, CO 80246
Ph: 303-355-6340
6979 S. Holly Circle
Suite 185
Centennial, CO 80112
Ph: 303-355-6340
HOURS
Monday  7:00 am–5:00 pm
Tuesday 7:00 am-5:00 pm
Wednesday. 7:00 am-5:00 pm
Thursday 7:00 am-5:00 pm
Friday 7:00 am-5:00 pm
Comprehensive Dental Exam & X Rays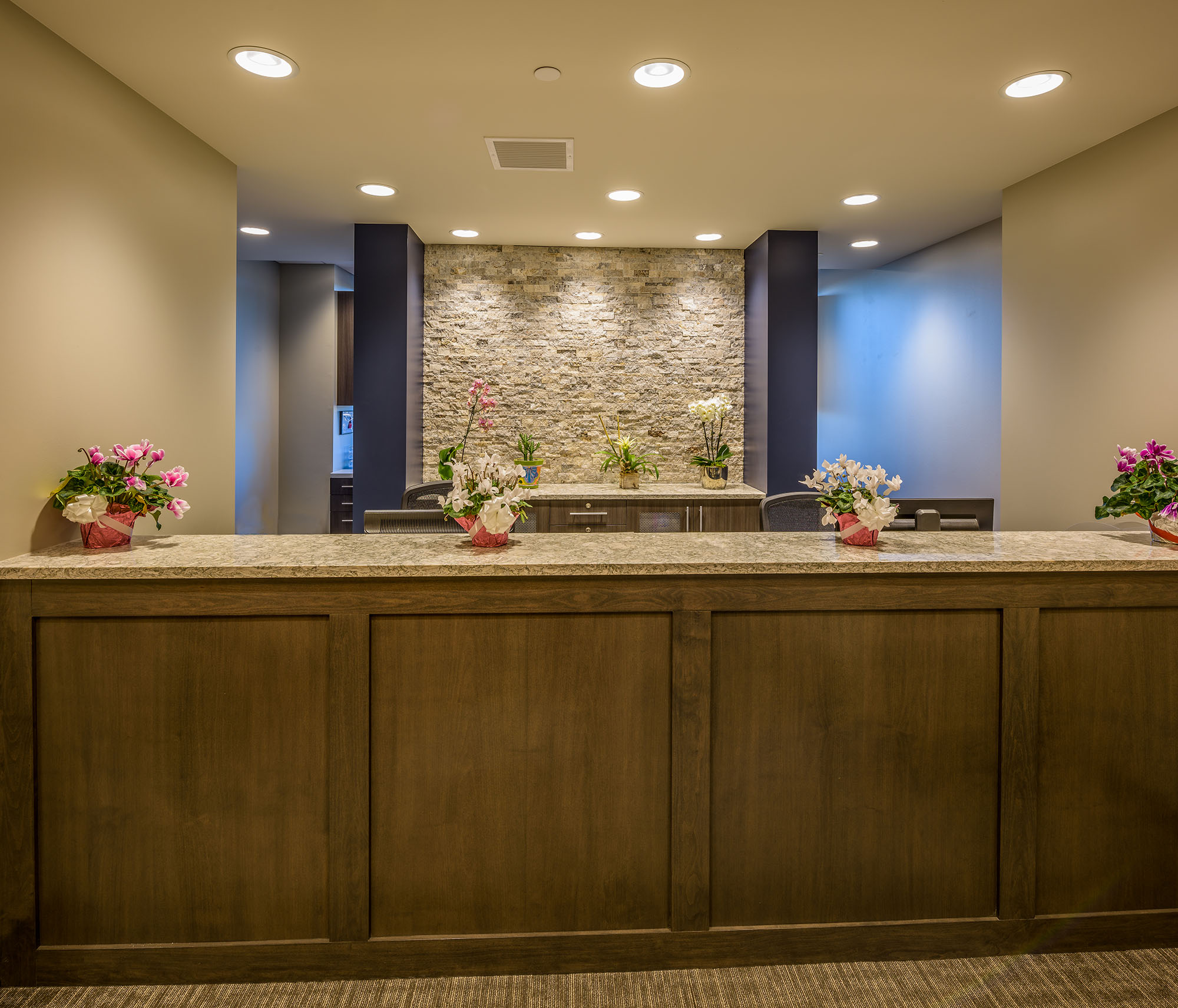 Your initial appointment will consist of a comprehensive exam in addition to your cleaning. Dr. Murdoch will perform a detailed examination to look for oral cancer, cysts, or evidence of TMJ.  He will do a meticulous tooth by tooth check to identify cavities, and examine all previous treatment and restorations.
Dr. Murdoch will evaluate the current condition of each tooth including those that are chipped, broken, missing, or have loose-fitting fillings and crowns.  He may recommend a full series of x-rays and models. All your information will be evaluated and compiled to customize a treatment plan specific to your individual needs.
Please bring the following with you to your initial appointment:
Previous X-rays (if available)
A list of medications you are presently taking
Completed Medical History Form
Completed Patient Information Form
Completed HIPAA Form
If you have dental insurance, please bring your insurance card with you so we can take a photocopy of your insurance information.  If you have not been issued a card, please provide the policyholder along with a telephone number and address.  This will save time and allow us to process your claims more efficiently.
Please inform us prior to your appointment if you have a medical condition that may be of concern (i.e. high blood pressure, artificial heart valves and joints, rheumatic fever, diabetes) or if you are on any medication (i.e. heart medications, aspirin, anticoagulant therapy) as you may require antibiotic medication prior to your appointments.  If your previous dentist has taken recent x-rays (within 12 months), you can request they forward them to our office.  If there is not enough time to do so, please pick them up from your previous dentist and bring them with you to your first visit to our office.  If you are unable to get the films, we can retake them for you at our office.
Preventive Oral Hygiene Treatment
Normally, on your first visit to our office, you will receive a dental cleaning in addition to your comprehensive exam.  During your hygiene appointment,  your teeth will be cleaned and a personalized home care plan will be recommended to help you maintain healthy teeth and gums. Please be aware that if it has been more than one year since your last dental cleaning or excessive buildup has occurred, you may require more extensive cleaning and additional appointment(s) could be necessary.  If this is the case, your treatment options will be discussed with you during your first visit and subsequent appointment(s) will be scheduled.
Insurance and Payment for Services
If you do not have insurance, payment will be expected on the day of services unless other arrangements have been made.  If you have insurance, we gladly assist you in every way we can to prepare and/or submit your insurance claims.  We request the estimated portion of your bill, as well as your deductible, be paid at the time of services.  Keep in mind, this is only an estimate, and is based upon information provided to us.  Dental insurance is a contract between you and your insurance company; however,  your financial obligation for dental treatment is between you and our office.  Your personalized treatment plan is a recommendation of what Dr. Murdoch feels is best for your dental health.   His recommendations are based on your dental needs, not your insurance coverage.  Your insurance company may or may not cover all recommended procedures. Keep in mind that you will be responsible for any portion left unpaid by your insurance.
For cash patients, please click here to read more about our Freedom Plan, which is a pre-paid annual plan to help manage your dental care expenses.
Broken or Cancelled Appointments
A specific amount of time is reserved specifically for you.  If you must change your appointment, we require at least 24 hours notice to avoid a minimum $50.00 cancellation fee.