Dr. Murdoch and the Colorado Mission of Mercy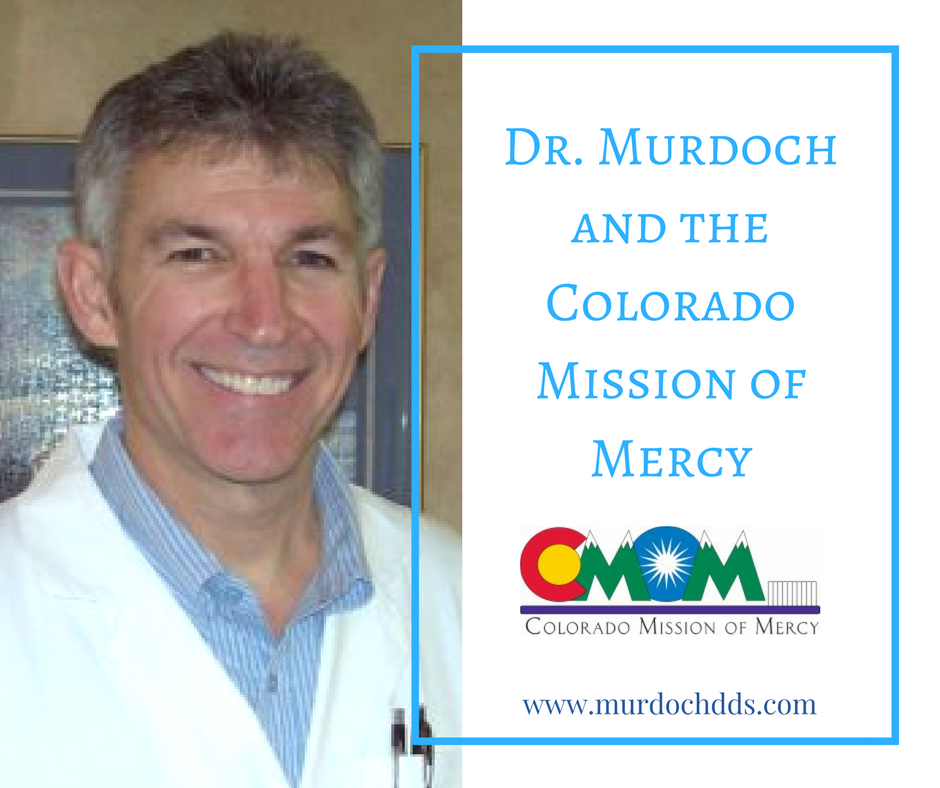 Each year, 200 dentists and over 1,000 volunteers open a large-scale dental clinic for two days. Their mission? To provide approximately 1,500 patients with free dental care, no questions asked. For many of these people, the care received is life-changing. It might mean greater self-confidence, the end of chronic pain they've been experiencing for months or years, a better-paying job, or improved overall health. The Colorado Mission of Mercy is responsible for this outpouring of help and kindness to the community.
For seven years, Dr. Murdoch has volunteered at their annual clinic, contributing to over 8,000 dental procedures performed during the event. He has a passion for helping to provide care for those in need, and volunteers regularly with many charities including Kids In Need Of Dentistry (KIND) and the Dental Lifeline Network, in addition to his work with the Colorado Mission of Mercy.
For most of the people who come through the doors at COMOM's event, this is their only opportunity for proper dental care. COMOM's official video (which you can see by clicking this link https://www.youtube.com/watch?v=GA50G0Ns0HY) features story after story of patients who have been unable to get the care they need, most often because of financial constraints. Many are moved to tears after receiving their long-overdue dental care. One woman talks about being a single parent, raising her daughter on a limited budget. After paying all the bills and putting food on the table, "there's just nothing left over." Her story,and the stories of so many patients receiving care at this wonderful event, reflect the impact of COMOM on the communities of Colorado.
The next event will be held in Pueblo on October 13th and 14th. There are many ways you can help COMOM to provide life-changing dental care to thousands of fellow Coloradans in need. COMOM relies on grants and donations to provide the equipment, supplies, and space for their event. To donate, visit https://comom.org/donate/ If you would like to volunteer, you can sign up at https://comom.org/volunteers/ You can even help spread the word in your own community by posting signs at your work or on community boards.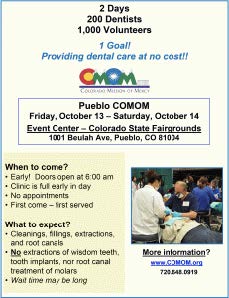 To learn more about the Colorado Mission of Mercy, visit https://comom.org
To learn more about Dr. Murdoch and his ongoing commitment to this amazing event, visit https://murdochdds.com/
Dr. Murdoch serves patients in the Centennial neighborhood of Denver, Colorado, and looks forward to helping again at this year's event!